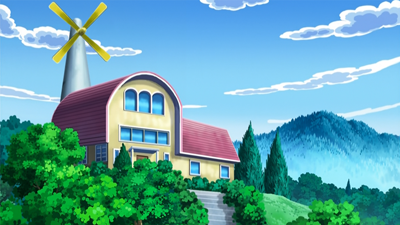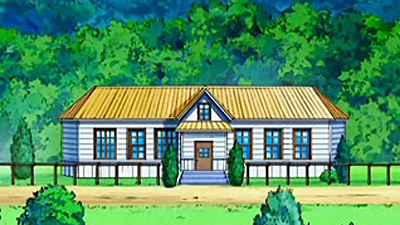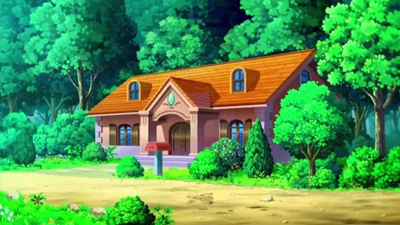 Hayley's Ranch
is a chain of Daycare's owned by
Hayley
. She has so far opened them in
Johto
,
Sinnoh
,
Unova
and
Kalos
. Currently, only the
Kalos
one is open.
Johto Daycare
The Johto Daycare was Hayley's first Daycare. As it was her first venture, the Daycare was small and backed onto a farm which was owned by another family. Despite this, it homed all of Lexi's Pokémon and any other Pokémon that were given to her.
The Daycare was closed due to Hayley's need for an expansion.
Sinnoh Ranch
The Sinnoh Ranch is a daycare and farm owned and managed by Hayley, and the home of Lexi's Pokémon. Hayley opened the Ranch after closing her previous one in Johto, in order to move closer to her family. The Ranch contains several areas which can be accessed through a large path going through each area.
It was closed when Hayley moved to Kalos.
Unova Daycare
The Kalos Daycare' was opened in Unova after Hayley decided to open a third Daycare while the second in Sinnoh was still operational.
It was later shut down after the Ghetsis Initiative which destroyed the whole Daycare.
Kalos Ranch
The Kalos Ranch is the fourth Ranch which was opened in Kalos after Hayley fully relocated to the region. As her sole Ranch now, she had enough money for a bigger settlement next to the sea.
Ranch Habitats
Urban
The Ranch House, Hospital and Barn are located here.
Desert
Badlands: A large rough-ground area, with a very small calm Summer breeze.
Deep Sands: A sandstorm occurs here with deep warm sands.
Catacombs: A small dark religious area - not many Pokémon or humans venture here.
Forests
Rainforest: A higher temperature tropical woodland, filled with vines and a light rainfall with a large open lagoon with a waterfall.
Woodland: A calm maze like forest. In the night, large luminescent mushrooms glow due to the mystical Pokémon that live here.
Grassland
Moor: The heather filled hills, with a harsher breeze.
Parkland: A well maintaned grassy area filled sparcely with trees, walkways and small ponds.
Mountain
Mt. Hayley: A rocky mountain with plenty of crevices and a volcanic sledge.
Cave: A large dark cave with a jagged path and stalagmites and stalagtites.
Glacial Cave A hard ice cave with the occasional snow storm.
Ocean
Sea Shore A beach area with small rockpools before meeting a gentle waved portion of the sea.
Deep Sea A underwater trench.
River A stream that runs through the forest with small banks and resevoirs.
Community content is available under
CC-BY-SA
unless otherwise noted.